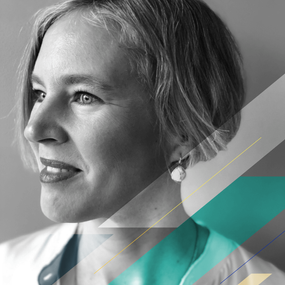 Anja Ludzuweit
Zurich, Sales & Relationship Management, Climate Investing
As Vice President Climate Specialist at MSCI, Anja's main focus is climate risk and opportunity analysis – helping institutional investors tackle climate change issues from an investment perspective. But even though Anja's interests lie greatly with green investment, she is also largely invested in the gender equality initiatives at MSCI.
Anja's team in Zurich is made up of individuals from all parts of the world; Cyprus, Portugal, Sweden, Germany, USA and more – but going beyond the diversity of her own team and taking a wider look, she believes more can be done for women in the financial industry.
"I started the WLF chapter in Zurich in order to advocate for gender diversity which is close to my heart. As a company, we are making great progress but there is still room for improvement."
Whether it be gender equality, race, sexual orientation or disability, understanding how these different parts of identity can contribute to unique perspectives is an important part of intersectional inclusivity. Many of these identifiers overlap; you could be a Black woman, a white man with disability, or a Muslim who is also part of the LGBTQ community. And because of this, Anja wonders whether there is a greater power in togetherness; joining the forces of all networks and communities to create a bigger voice.
"There are lots of small, distinct initiatives out there but in reality, they are all connected. Would it be more powerful if everyone spoke together? Perhaps we should join forces. "
Anja is pleased to see change taking place at MSCI, a great example being the elimination of gender pay gaps between men and women in equivalent roles and anonymous CV's – but the journey doesn't stop there. It's clear that upcoming generations are no longer tolerant of companies who don't represent the communities they operate in, and Anja believes that if companies live the values they promote, they can drive change to give future talent, from all walks of life, bigger and better opportunities.
"Change is a challenge for successful companies, because there lies the question 'if it's successful, why change?'. With regards to addressing climate change, we've relied on fossil fuels for the past 100 years and to continue business as usual is the easiest way, right?, Yes, it's difficult to make changes, but change will continue to happen because the new generation is not willing to take things as they are and that makes change a business necessity. It's both our responsibility and in our interest to keep up."
Talent Community
Join our Talent Community today and stay ahead with the latest job opportunities and career insights.