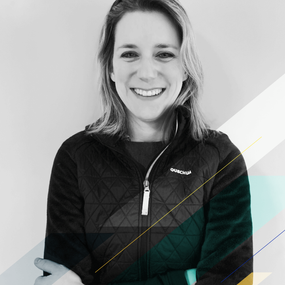 Emilia Marton
Toronto, Sales & Relationship Management, ESG Investing
With a background in journalism, marketing and event management, Emilia joined MSCI in 2016 in Budapest as part of the Marketing Sales Enablement team. It was in this role, planning and organizing MSCI's presence and involvement in financial events around the world, that her interest in MSCI's Environmental, Social, and Governance (ESG) solutions developed. In 2019, she transitioned to the EMEA ESG Client Coverage team, becoming the first employee in the region dedicated to ESG sales support.
"I was happy to join as the first ESG-dedicated person in this new role. It really blew my mind how much you can do with ESG, how it really makes you feel you are a part of something big and important that can make a difference in the financial field."
In her new role Emilia supported ESG Sales Specialists across the EMEA region, coordinating with a variety of internal teams to make the sales process seamless for clients. For her, working in ESG is not only about reaching sales targets, but about doing something with a big impact. With the team expanding, she soon took on leadership of the new ESG Sales Support team in Budapest – starting with one person, growing into a team of five.
In December 2021, Emilia took advantage of an opportunity to move to Canada and continue her journey as part of the Americas ESG Client Coverage team as an ESG Sales Strategist. In this dual role she works on the wider sales strategy for Canada, while leading the Americas ESG Client Coverage Support team based in Monterrey. She supports her team in reaching quarterly sales targets, shaping roles and responsibilities, increasing internal team collaboration, and streamlining processes among all stakeholders.
"I really like being part of the ESG team – we have super colleagues working here! Over the last five plus years, I have been a part of three different teams, and for that, I have colleagues to thank from different departments. It shows how flexible the company can be to develop talent."
Emilia finds that the new hybrid working environment has made it easier to connect and engage not only with her team in Mexico, but with other MSCI colleagues around the world as well.
"Over the years I have become friends with colleagues from other offices because we spend so much time working together and connecting through video calls. This is a complement to the hybrid working culture being developed in the virtual world."
Talent Community
Join our Talent Community today and stay ahead with the latest job opportunities and career insights.