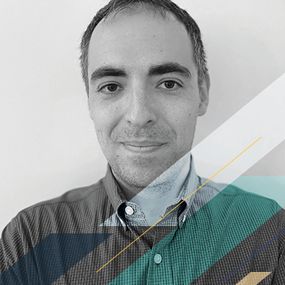 Cyrus Lotfipour
New York, Research, Climate Investing, Climate Investing & ESG Investing
"We invest in our people and give them opportunities to grow."
When Cyrus began his career in environmental, social and governance (ESG) research, the field was viewed as niche. Over the last decade, it has moved into the mainstream and today ESG investing is growing exponentially as more investors and issuers use ESG and Climate data to support their decision making.
"More investors are increasing their focus on sustainability and social impact, and our expertise in this area means we have a seat at the table in this influential space."
As the Head of ESG Models and R&D for ESG Research, Cyrus is helping investors integrate ESG risks and opportunities into their investment processes. ​​​​​​​
"Working in ESG is the perfect blend of what I'm most interested in: the environment and economics. This is increasingly important for the global investment community because you can't change behaviors without a firm understanding of economics."
While Cyrus' goal of making change has remained constant, his role is continuously evolving. Since joining MSCI as a research intern in 2009, he has been motivated to pursue opportunities to grow and develop his career.​​​​​​​
"MSCI has a real commitment to investing in people and making sure they can grow to the best of their potential. You're encouraged to break out of silos, and that flexibility has allowed me to grow into new roles and build a career that suits my strengths."
Throughout Cyrus' career, he has been able to take on direct ownership of products and processes, cultivating his subject matter expertise to open the door to even more client opportunities. Cyrus believes this is the key to keeping people engaged: MSCI's growth mindset generates an ever-expanding tree of opportunity. ​​​​​​​
"There are always new skills to master and new challenges to solve, and this is what I think motivates people. Nobody wants to do the same thing over and over. They want to be able to develop. With the growth of ESG and our emphasis on quality, there are so many opportunities opening up. This kind of environment really appeals to anyone who wants to build something new."
Talent Community
Join our Talent Community today and stay ahead with the latest job opportunities and career insights.