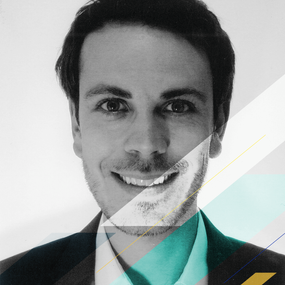 Cyril Pecoraro
Zurich, Research, Climate Investing, Climate Investing & ESG Investing
As a Data Scientist working at our Climate Risk Center in Zurich, Cyril is at the frontier between research and development. He's responsible for building cutting-edge models to measure climate-related risks in the real estate sector. This sector is responsible for around 25% of global emissions, and as a result, helps investors understand the vital impacts of climate change on their portfolios.
"To develop models so that they correspond to investors' needs and reflect the state-of-the-art knowledge about climate change, I need to constantly learn about initiatives and regulations related to energy consumption and greenhouse gas emissions at a global and regional level. And this field is evolving fast!"
But Cyril is used to adapting quickly to new ideas and methodologies. During his M.Sc. at EPFL Lausanne, he chose to specialize in data science, AI and technology management. This served him well, as he went on to work for a top tier applied AI research center in Montreal shortly after receiving his master's degree.
"I worked for three years as a data scientist on Machine Learning projects in R&D consulting. This was a fantastic journey to learn about AI across of different industries."
Now working for MSCI, Cyril is happy to share his technical knowledge, and is thankful for the opportunity to work with bright and passionate colleagues across software development, climate sciences and finance.
"Within the Climate Risk Center, our approach is data and technology driven. Our models are developed in Python and integrated in a great tech stack to manipulate the data. To develop and maintain our Real Estate climate risks model, I work with software engineers, DevOps engineers and other researchers to constantly improve the algorithms, add new climate scenarios and improve computation steps."
Best of all, Cyril finally feels that he has been able to apply his skills and domain knowledge in a way that fully supports his environmental beliefs.
"We need to act now. When we look at the recent weather catastrophes such as flooding or wildfires, it's clear that we are already observing the effects of climate change. MSCI has a role to play in advising companies and investors towards an economy with lower emissions. MSCI is bold and forward-thinking with its products, which is what we need to transform the current economy."
Talent Community
Join our Talent Community today and stay ahead with the latest job opportunities and career insights.