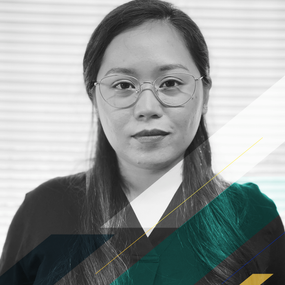 Shelah Marie Recide
Manila, Data Operations, Climate Investing, Climate Investing & ESG Investing
As a Climate Data Associate in Manila, Shelah ensures that we provide our clients with true and accurate carbon emission data, which they can use to analyze, measure, and manage their portfolios' exposure to carbon-related risks. When there is an absence of publicly available data, she uses MSCI's proprietary model to estimate various companies' direct and indirect emissions, and she works to improve our Quality Assurance models to reduce the possibility of error in the data we provide to our clients.
Shelah, who holds a bachelor's degree in Environmental Science and Management, has always focused on assisting businesses in putting their best efforts toward environmental sustainability.
"Every day with the Climate team is like standing in front of a panoramic screen, with visibility into how various companies' activities impact the environment."
She began working at MSCI in 2016 as a project-based Climate Data Analyst. After a year at a renewable energy company, Shelah returned to MSCI in 2018, and now works as a full-time Climate Data Associate.
"I returned to MSCI because I knew it would provide me with the opportunity to participate in the world's most critical time to act on sustainability."
She considers initiatives to reduce the climate impacts of business activities to be significant steps toward environmental sustainability.
"It is critical to discuss climate challenges that affect the most vulnerable sectors, and the greatest impact on these challenges is modernization, human activities, and various industry operations."
Since joining MSCI, Shelah's knowledge of ESG has grown through collaboration with her team. In addition, her expertise in the realm of environmental sustainability continues to grow thanks to supervision from MSCI's ESG leaders, support from her peers, and training opportunities on a variety of ESG-related topics.
"Everyone in the Climate Team has wisdom garnered from years of research, training, experience, and hard work. Knowledge is passed down from one person to the next to achieve the common goal of learning more so that we can provide better and better solutions to our clients."
Talent Community
Join our Talent Community today and stay ahead with the latest job opportunities and career insights.