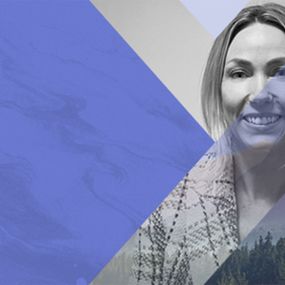 Marthe Nordby receives Vendor Professional of the Year Award
Sales & Relationship Management
Congratulations to Marthe Nordby, Head of UK & Ireland Client Coverage, for receiving the award for Vendor Professional of the Year (business development) at the Women in Technology and Data Awards 2023 hosted by Waters Technology. Nominated by a client, the prize was awarded for "showing innovation and outstanding services to her firm's capital clients".

"I am very dedicated to providing the best possible solutions for my clients and so to be nominated by a key, long-standing client for this award was a real honour. I have always felt empowered and supported to deliver for my clients in a way that works for me, by the trust and flexibility I receive from MSCI." Marthe Nordby

Marthe leads MSCI's UK based client coverage organization across all MSCI product lines. In this role she is at the forefront of combining technology and data and solving for the ever-evolving needs of some of the world's most sophisticated capital markets clients. With her deep passion for sustainability, she is focused on bringing ESG and Climate data deeper into the core of MSCI's offering, working as a conductor of market and client feedback to drive and shape data and product innovation.

At the heart of her success are relationships built on trust. The trust, accountability, and flexibility she receives from her leaders enables her to perform at her best and this shows in her passion, commitment, and exceptional client service.

"I've been a client of and worked closely with Marthe for several years.  I've always been impressed with her unfaltering commitment to service, problem solving and long-term partnerships.  It's been fantastic to see how she has won the trust of the senior leaders on both sides of our organisations, worked tirelessly to enhance the value we're getting from MSCI as a vendor." Award Nomination Submission, Client